Therapy & Desensitization
Animal Assisted Therapy
Your child doesn't want to speak, is shy and introverted, has difficulties being assertive with others ? The dog is often a very good therapeutic mediator.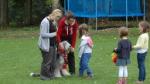 [ Read more ]
Dog Fear Desensitization
Dogs scare you and seeing them daily is really hard for you ? This can change, and permanently, with dog fear desensitization therapy.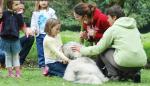 [ Read more ]